Scroll down
Rustic Alaskan Elegance All Inclusive Experience For Anglers and Adventurers
in Ketchikan
Welcome To Salmon Falls
All Inclusive Fishing Resort
Purpose-built by and for passionate sports fishermen who value first-class fishing experiences paired with personalized services and amenities, all-inclusive Salmon Falls Fishing Resort reinvents the Ketchikan fishing getaway. Guests enjoy exceptional cuisine and handcrafted cocktails, superior fishing excursions (guided and self), freshly updated guest rooms and suites, and what some believe is the ultimate feature -- on-site fish processing to clean, freeze and pack a your catch. Best of all, fishing widows and friends love Salmon Falls, too. You'll find them shopping along Creek Street, kayaking, hiking, whale-watching or simply gathering around our fire pits with a hot toddy in hand.
Specials
10% Military Special Self-Guided
10% Military Discount to Active Duty, Retirees, Veterans and Reservists for self-guided packages We're proud to offer a 10% Military Discount to Active Duty, Retirees, Veterans and Reservists for self-guided packages at... Continue reading
Reel In The Fun
Our U.S. Coast Guard-certified fishing guides are the best in the business. You won't find a better, more enthusiastic crew to have along on your angling adventure... Continue reading
Learn more
Best time to fish in Alaska
Set Off For Adventure
Take out one of our sea kayaks for an afternoon of paddling along the Tongass Pass or set off for whale watching, canoeing, sea cycling, even snorkeling... Continue reading
Learn more
Take In The Splendor
Floatplane tours, bald eagle viewing, ziplining and hiking through dense rainforest...these are just a few of the opportunities to explore our pristine corner of Southeast Alaska... Continue reading
Learn more
Top 5 reasons to stay with us
A True Resort Experience

Unlike no-frills fishing camps, Salmon Falls Fishing Resort is a true full-service hotel with all the amenities you need for a memorable stay, including dining, on-site recreation -- even complimentary round-trip transportation from the Airport Ferry Terminal at Ketchikan International Airport.

All-Inclusive

We're all inclusive so the only surprise in store is how much fish you'll catch. Meals, airport transfers and fishing equipment, bait, gear and processing is included.

Exceptional Dining

One taste of our Alaskan Seafood Chowder and you may never want to leave. At Salmon Falls Fishing Resort, we think exceptional dining is central to any great vacation experience.

On-Site Fish Processing

You fish, we'll handle the rest. Salmon Falls Fishing Resort offers on-site fish processing. We clean, custom pack, freeze and box your catch making it easier for you to transport home - and it's all included in your rate.

It Starts With Service

We pride ourselves on offering a highly personalized experience from the moment of arrival - and even before. We'll help you plan guided or self-guided fishing excursions and offer suggestions for the sightseers in your group.
"First Fishing Trip to Alaska"

Just arrived here. This place has stunning scenery, an incredibly friendly and accommodating staff including Marni, GM Dave and Bartender Dana. Food is fabulous and have no doubt the fishing will be too !

Roger T

"Dinner with family and friends"

From the time we arrived the staff was very friendly. We were seated quickly. The food was very yummy. I had the halibut and seafood chowder. The view out the window was breathtaking and after dinner we walked around and enjoyed seeing the waterfall.

Sandy R

" Vacation of a lifetime! "

The beauty of this resort can't be shown in just a few pictures. The rooms are lovely, the guest lounge is beautiful, and the views are incomparable. The staff have been amazing, so helpful and accommodating. The food is so good I've found myself eating on the restaurant on the grounds every day. Come for the fishing, hiking, shopping, zip lining, charter a plane or boat! After all that come back to the resort and relax by the fire. Can't recommend this place enough!

Kelli R

"Restaurant Visit"

We visited the restaurant for lunch and the view was amazing. You can see the water along with the waterfall. Food was great and large. Try their sandwiches, so big they could feed 2 people. Staff was very friendly.

sactownCali

"Best place in Ketchikan "

Had a lovely dinner Jerrod was the bartender some of the best drinks we've ever had! 10/10stars would recommend this place to anyone looking to stay at a high class place in the wilderness. Jerrod made our stay her amazing. Good people good company great food and excellent customer service

david b
Rooms & suites
Classic Alaskan Style Rooms and Suites
Ranging from log cabin rustic to modern, our 52 newly updated guest rooms and suites offer the ultimate in comfort after a long day sightseeing, fishing and exploring Ketchikan and the surrounding area.
Dining
Savor Fresh Alaskan Flavors
Loved by locals and guests, The Timbers kicks up Ketchikan's culinary scene with full menus highlighting fresh Alaskan seafood, regional wines and celebrated microbrews in a setting that's rustic yet refined.
HOURS: Mon-Sun | 7:00 a.m. - 10:00 p.m.
Learn more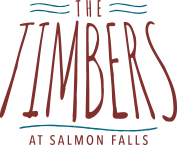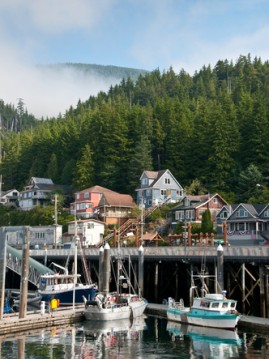 Our staff's top picks
A Beloved Ketchikan Tradition
Where in Ketchikan will you find ladies of the evening, a cannery owner, entrepreneurial salmon thieves, and an assortment... Continue reading
View all articles